When it comes to choosing the right vial filling machine for your business, there are several factors to consider. You need to make sure that the machine is reliable, efficient, and cost-effective. To help you make the right choice, we've compiled a list of the top manufacturers and their products. Read on to learn more about the best vial filling machine manufacturers and what they have to offer.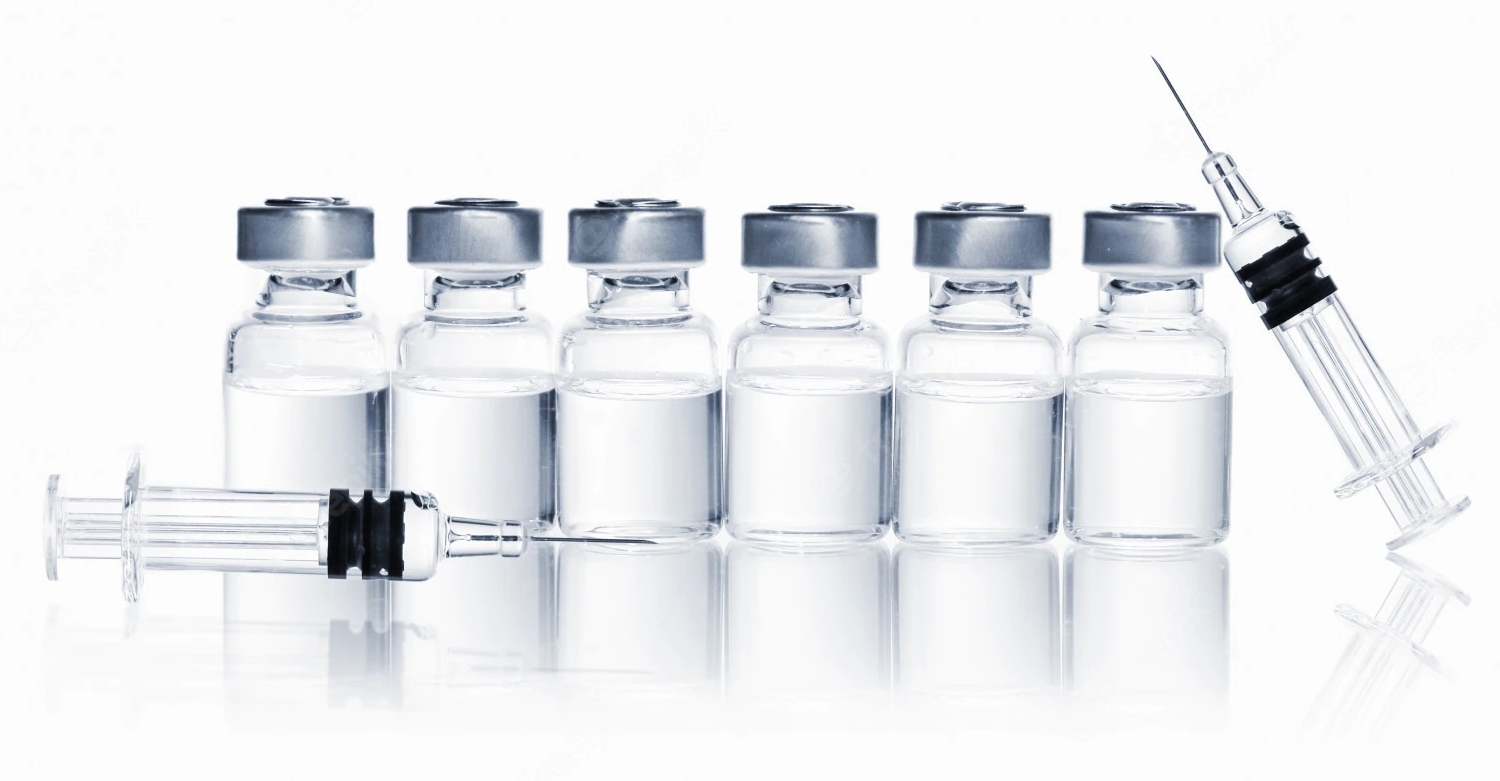 1. Factors to Consider when choosing a Vial Filling Machine Manufacturer
It is important to consider the quality of the vial filling machine and its ability to meet your production needs when selecting Vial Filling Machine manufacturers in India. The quality of the machine should always be a priority as it is vital for achieving the desired results in terms of production and output. Thus, it is important to ensure that you are choosing a reliable manufacturer who can provide you with a high-quality Vial Filling Machine. Moreover, you should also ensure that the machine is equipped with the latest technology and is compliant with the relevant industry standards. By doing this, you can rest assured that the machine you purchase will be able to meet the current and future needs of your production. The experience of the vial filling machine manufacturer is also essential in ensuring a smooth and seamless process. It is important to partner with a reliable and reputed vial production machine manufacturer that has the expertise to design and build vial filling machines in pharmaceutical that meet the exacting standards of the industry. In India, there are several manufacturers offering vial filling machine solutions that are highly efficient, low-maintenance, and cost-effective. These manufacturers ensure that these machines are based on stringent quality control measures and have a stellar record of performance and reliability. In addition, they provide comprehensive after-sales service to ensure complete peace of mind. However, cost-effectiveness should also be taken into account when choosing a vial filling machine manufacturer in India. Different manufacturers may offer varying prices, and it is highly recommended to research all available options before investing in one. It is important to remember that the least expensive option is not always the best choice when it comes to vial filling machines. Investing in a more costly machine from a reputable manufacturer may pay off with its higher efficiency, cost savings over time and longer life expectancy.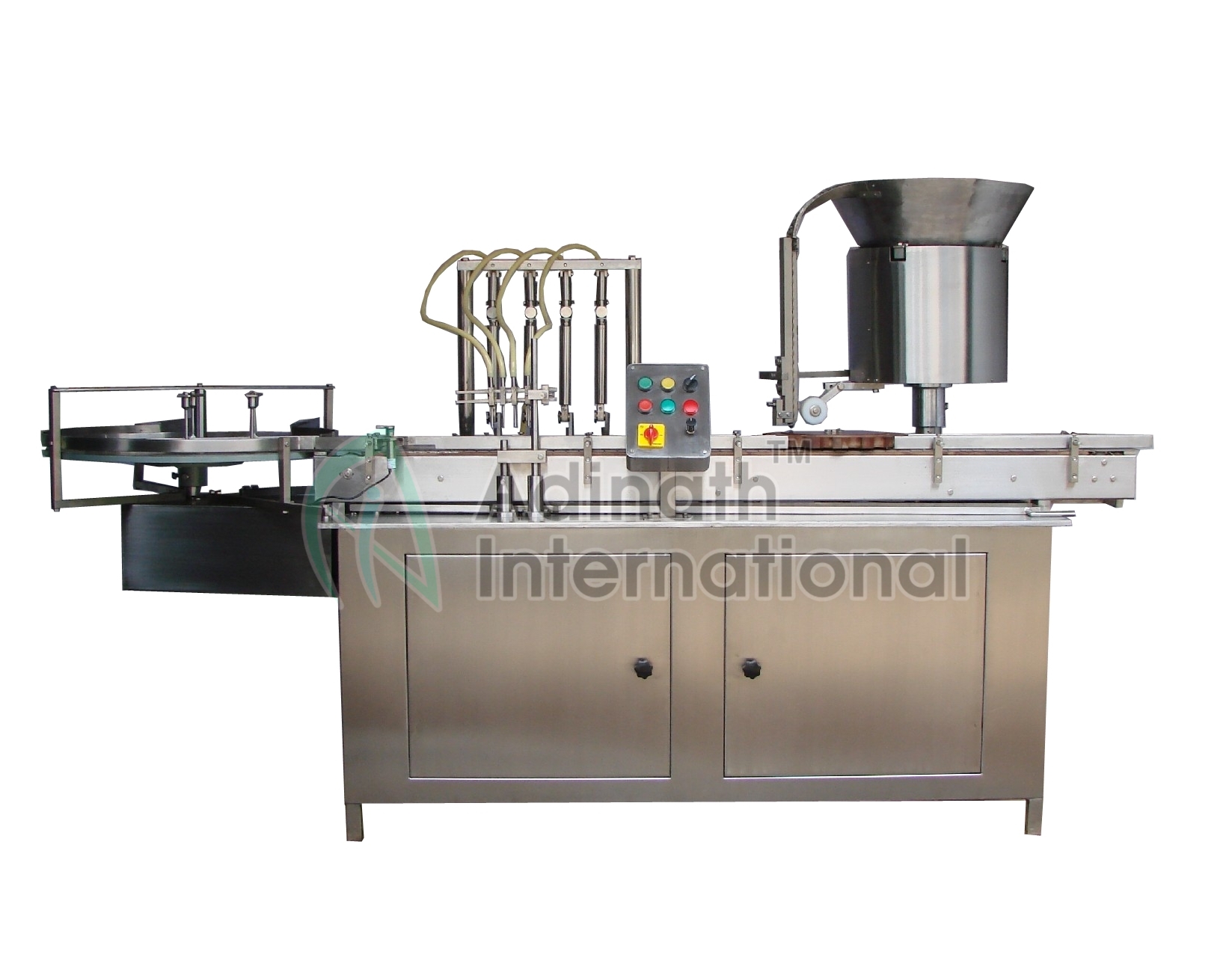 2. Identifying Quality Vial Filling Machine Manufacturers in India
Look for vial filling machine manufacturers in India with a proven track record of providing high-quality and reliable products. With the advancements in technology, Vial Powder Filling Machines have evolved to become much more efficient and provide a wide range of benefits. These machines are manufactured with the highest grade of materials to ensure quality and durability. With innovative designs and features, these machines are designed to handle a wide range of tasks with ease and precision. Furthermore, the manufacturers of these machines in India also provide excellent customer service and technical support to ensure that their customers get the best service possible. So, if you are looking for reliable Vial Powder Filling Machines in India, make sure to find a manufacturer with a proven track record. Pay attention to reviews from previous customers to get an idea of the quality of the machines and customer service provided by the manufacturer when selecting vial filling machine manufacturers in India. Researching into how the machines are produced and what processes they go through is also essential, as this will give you assurance that the machines will be able to meet your requirements. Furthermore, you should also consider the pricing structure of the manufacturer and the after-sales support they offer. The right vial filling machine can greatly benefit your production process, so it is important to select a manufacturer that can guarantee quality and reliability. However, when considering any Vial Liquid Filling Machine manufacturer in India, it is important to ask questions about warranties and after-sales support. Doing so can help to ensure that you are getting the best value for your money and a quality product. Working with a trusted brand is essential as you want to be sure that they will able supply spare parts or service if needed. Therefore, make sure to take time research both the product itself and the manufacturer before making any purchase.
3. Understanding the different types of machines available
Many different types of vial filling machines are available, from manual ones to semi-automatic and fully automated systems. As a leading provider of Vial Production Machines in India, we provide our clients with a wide range of equipment that can be tailored to meet their specific needs. Our machines are designed to be efficient, reliable and cost-effective, ensuring that our clients get the best value for their money. With our comprehensive range of services, ranging from installation and maintenance to after-sales support, we provide our customers with the assurance that their needs will be taken care of. It is important to understand the capacity of the machine, as well as its accuracy and speed, in order to choose the best one for your needs. When selecting a Vial Powder Filling Machine manufacturer in India, ensure to do your due diligence and research the company's product quality, customer service, delivery timescale, and price. Factors such as the type of machine, its output capacity, warranty, and maintenance needs should also be taken into consideration. A reliable manufacturer will have advanced technology, standardized processes, a strong quality control, and a team of qualified professionals to ensure a smooth operation. Ultimately, selecting a manufacturer that understands your needs, and offers superior quality products, will ensure success in your venture. In conclusion, when looking at Vial Liquid Filling Machine manufacturers in India you should pay close attention to their reliability, performance and after-sales service. Additionally, it is important to consider the maintenance requirements of the machine and its ease of use and cleaning. By considering these factors carefully, you can ensure that you make an informed decision when selecting a vial filling machine manufacturer in India.
4. Comparing Prices and Delivery Times
When comparing Vial Filling Machine manufacturers in India, it is important to consider their pricing and delivery times. Quality should also be a top priority, as the machines will have a direct impact on the production of vials. Therefore, be sure to ask current and potential suppliers about certifications, product reviews, and customer service. Additionally, inquire about their product maintenance and after-sales service, as this can be essential to ensure the longevity of the Vial Production Machine. Doing comprehensive research and due diligence on vial filling machine manufacturers in India can help you find the best supplier for your needs. Manufacturers should offer competitive prices that are within your budget and can provide a reasonable delivery timeline for your product needs. When looking for Vial Filling Machine manufacturers in India, it is important to research their reputation, cost of parts and services, as well as their customer service and support. With the right information and resources, you can find a suitable Vial Filling Machine manufacturer who can meet your specific requirements and provide solutions that are within your budget. Additionally, make sure to consider the manufacturer's reputation and delivery timeline in order to ensure you receive the best quality products in a timely manner. Thereafter, it is important to consider the reputation of the manufacturer of Injectable Filling Machines in India. A top-tier supplier should provide after-sales services such as installation, maintenance and repairs upon request. This will ensure that the machine runs smoothly and efficiently for an extended period of time. It is also helpful to get positive feedback from previous customers before purchasing a Vial Filling Machine from a particular manufacturer.
5. Accessing Manufacturer Support Service
When assessing Vial Filling Machine manufacturers in India, it is important to consider their after-sales support services, such as spare parts availability and comprehensive maintenance services. It is equally important to consider the types of vial filling machines they manufacture. Reputable manufacturers produce a variety of filling machines, such as manual, semiautomatic, and automatic filling machines. Therefore, when selecting a manufacturer, it is important to look at the variety of machines available and the support provided for each machine. Furthermore, it is beneficial to research the manufacturer's track record and the quality of their machines. By doing so, businesses can make a well-informed decision that best meets their needs. It is also important to assess the manufacturer's technical expertise and customer service capabilities to ensure that all issues are addressed quickly and efficiently. When looking for a Vial Filling Machine manufacturer, it is essential to ensure that the company produces high quality, reliable machines that are capable of producing consistent results and provide long-term value. Additionally, the manufacturer should have extensive experience in designing and developing High Speed Vial Filling Machines that are capable of meeting the most stringent industry standards. Moreover, they should have a technical team that is knowledgeable and able to provide prompt and effective customer support. Ultimately, finding a reliable and reputable Vial Filling Machine manufacturer in India is essential to the success of any business. Additionally, Vial Filling Machine manufacturers in India should stay abreast of the latest developments in their industry to ensure that they are able to meet all the regulatory standards that apply to their products, thus providing customers with the highest quality and safe products. Moreover, these standards should be reviewed periodically to ensure all production trends are updated as per international requirements. In conclusion, manufacturers must have a thorough knowledge and understanding of international industry standards and regulations in order to deliver high-quality vial production machines for customers.
6. Evaluating Customer Reviews and Case Studies
Evaluating customer reviews can provide important insights into the quality and service of various vial filling machine manufacturers in India. For customers looking for a reliable vial production machine, it is important to consider customer feedback to make an informed decision. Product reviews can provide invaluable information about the quality of the machine, effectiveness of customer service, and overall satisfaction with the product. Researching customer reviews can also help customers determine if the manufacturer is experienced in supplying reliable vial filling machines and provide a better idea of the product features they can expect. Ultimately, customer reviews can be an important tool to help customers find the right vial production machine for their needs. Reading up on case studies from other customers can help you make more informed decisions when choosing a manufacturer for a vial filling machine. It is important to research the specific features you need in a machine, as well as what the best manufacturers in India can provide. Consider things like the quality of the components, the level of customization available, the installation process, and cost. Additionally, review customer reviews and check for certifications from trusted organizations to ensure you are getting the best possible option. By taking the time to research the different vial filling machine manufacturers in India, you can ensure you make the best decision for your business needs. However, when selecting Vial Filling Machine manufacturers in India for your injectable product line, it is just as important to evaluate the pricing and value for your money. Carefully review each manufacturer's pricing structures to ensure you get the best available price and that you're getting enough features and quality for the money you spend. Ultimately, this will help you find a reliable partner within your given budget that gives great value in return.
Bottom Line
It is crucial to consider different aspects outlined above to be considered when choosing suitable Vial Filling Machine manufacturer for your business. Proposed vial filling machine should be latest in technology with easy to operate with less maintenance requires. Interestingly after sales support is key apart from product features. So it should also consider when prioritizing suitable equipment for your business.